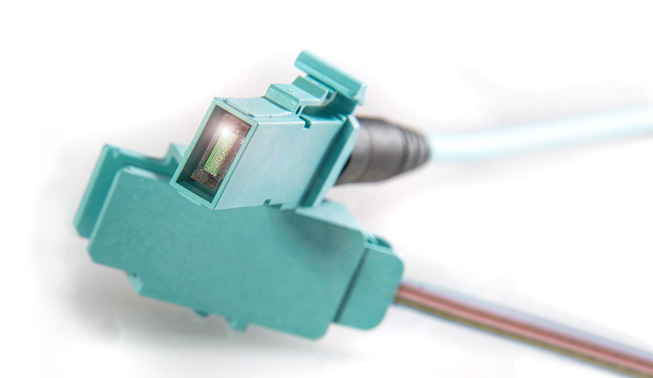 MXC® is a new optical fiber connector system responding to the ever-increasing demand for data which is driving new hardware and applications in data centers and networks. Using advanced high-density interconnect technology, MXC® provides a direct card edge interface to embedded optical engines such as Intel Silicon Photonics chips.
Advantages
The main advantages of the MXC® compared to conventional fiber optic connectors are:
Terabit per second bandwidth capability, 64 single-mode fibers at 25 GBit/s = 1.6 TBit/s per connector
Smaller size providing even greater density
Expanded beam technology provides a rugged interface
Lower cost due to fewer parts and no fiber polishing required for assembly
Benefits
The benefits of the expanded beam lens technology are:
Larger beam cross section results in decreased impact of debris
Greater alignment tolerances at the mating plane of the connectors which guarantees consistently low insertion loss and return loss
Less spring force required for mating
More To Come
Multimode OM3, OM4 and LX cable assemblies are available. Singlemode MXC® is under development. MXC® bulkhead and blindmate connectors for mid- and back-plane card edge applications are under development.
If you want to know more about cable assemblies using the new MXC® connector, get in touch with us!
MXC®, PRIZM MT® and MTP® are registered trademarks of US Conec Ltd.