FLS100 Series Optical Light Sources
FLS100 Series Optical Light Sources
Economical type, Support Single mode and Multimode (50/125um or 62.5/125um MM fiber
General Details
Features
Specifications
Applications
Ordering Information
Related Products
General Details
TARLUZ FLS100 Optical Light source could provide maximum 4 wavelengths in one unit, it is an cost effective solution to work with FPM100 series optical power for installing fiber optic network. The unit support Single mode and Multimode (50/125um or 62.5/125um MM fiber) optical cable in one unit. It could support FC, SC, ST, LC and 2.5mm universal optical connector.
Features
Maximum 4 wavelengths out of 6 wavelengths based on customer requirement
CW, 2Hz modulation output at 650nm
CW, 270Hz, 1KHz, 2KHz modulation output at other wavelengths.
High stability laser output
Back light LCD display supports night operation
Compact size, easy to carry
Low battery power indication
Specifications
Parameters
Specifications
Wavelengths
Provides 1~6 Wavelengths according to needs.
Emitter Type
FP-LD, LED or customized
Typical Output Power
0dBm@650nm / -7dBm @1310nm,1550nm, -20dBm for LED
Spectral Width
≤10nm
Output Stability
±0.05dB/15mins;  ±0.1dB/ 8hours
Modulation Frequencies
CW.2Hz@650nm / CW, 270Hz, 1KHz, 2KHz@1310nm, 1550nm
CW, 270Hz, 1KHz, 2KHz
Optical Connector
FC/PC(Other type adapters can be required)
Power Supply
Alkaline Battery(3 AA 1.5V batteries); AC Adaptor (9V)
Battery Operating Time
45h
Operating Temperature
-10 ~ +60°C
Storage Temperature
-25 ~ +70°C
Dimension
175 x 82 x 33mm
Weight
295g
Standard Package
Optical Light Source, 3pcs 1.5V batteries, AC Adaptor, User Manual, Test Report, Cotton swabs and Carry Case.
Applications
Maintenance in Telecom
Maintenance CATV
Fiber Optic Lab Testing
Other Fiber Optic Measurements
Ordering Information
| | | |
| --- | --- | --- |
| Part No. | Product Name | Descriptions |
| FLS100DM | Optical Light Source | Economical Type Laser Source, Multimode, dual wavelengths, 850/1300nm |
| FLS100DS | Optical Light Source | Economical Type Laser Source, Single mode, dual wavelengths, 1310/1550nm |
Related Products
FTTH network, support both Single mode and multimode fiber, 8-second fusion splicing, 30-second heat shrinking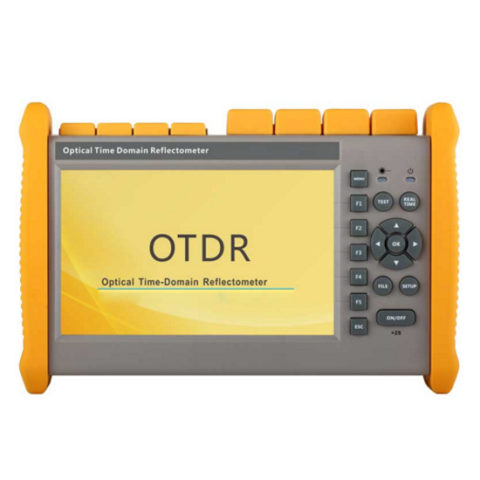 SM OTDR, MM OTDR, visual fault locator), PON online test, Optical Power Meter, Optical Laser Source, Fiber Microscope, Ready for all kinds of environment.